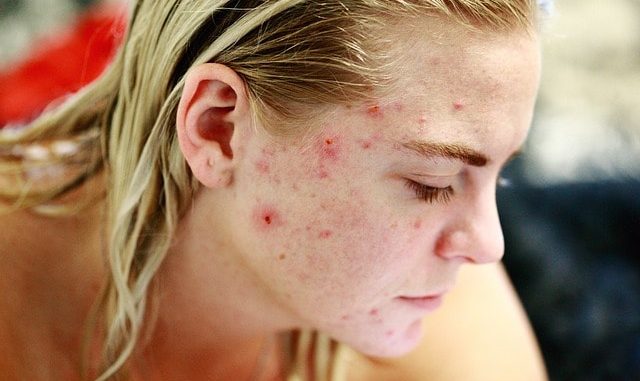 Indian Healing Clay or Bentonite clay can target and treat different beauty woes from various angles. "It has many properties, such as high absorption and swelling capacity," says Debra Jaliman, a board-certified dermatologist in New York City. Due to the way the ingredient soaks up impurities and dissolves the buildup of oil, dirt, and dead skin cells, it's able to address everything from acne and hair health to body odor and even oral hygiene.
Indian Healing Clay Uses
Face Mask: Masking with bentonite clay is the most popular use of this product. "Using a facial mask containing bentonite clay [can] help to remove toxins from your pores," notes Jaliman.
Bath Soak: No need for a fancy detox bath product — a little Aztec Secret will go a long way. "Soaking in a bath containing bentonite clay helps to reduce inflammation and heal the skin," explains Jaliman. And, because it removes toxins from the skin, it can be a great overall reset for the body (especially during cold and flu season).
Hair Mask: You can also use the not-so-secret healing clay on your strands. Using a hair mask with bentonite clay helps to add moisture to the hair and removes toxins from the scalp.
Indian healing clay for acne scars
Antioxidant Mask Mix equal parts of Aztec Secret Indian Healing Clay with brewed GREEN TEA and 500 mg. of Vitamin C with bioflavonoids (open up a capsule). Apply to skin, allow to dry and rinse. *Green Tea is currently being studied for its antioxidant, antibacterial, and cancer killing properties.
Aztec Secret Indian Healing Clay Review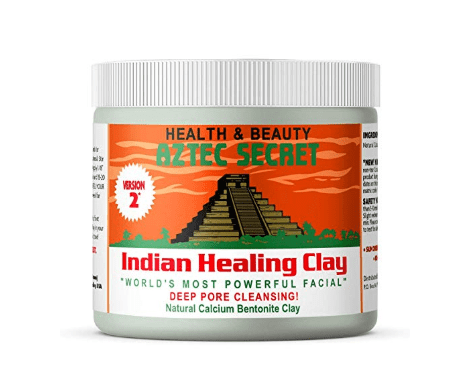 100% Calcium Bentonite Clay for external use only. Does not contain: Additives, fragrances or animal products Version 2! Supplied with a non-tear Calcium Bentonite Clay security sticker on the lid.
How to use:
Mix aztec secert indian healing clay with equal parts of apple cider vinegar or water.its best to use a glass, pottery or wooden bowl. Stir the mixture until is a smooth paste-add more clay or liquid as needed. Apply a 1/8 inch to 1/4 inch thick layer of clay to the face or other areas and let it dry. Drying times vary, but times are generally 5 minutes of delicate skin and 15-20 minutes for normal skin. You will feel a pulling and tightening sensation, deep pore cleansing! Remove clay by washing with warm water. A slight redness may appear after removing the clay. This is normal and will disappear in approximately 30 minutes.Helps to remove dirt and impurities from the pores of the skin. The clay is beneficial for deep pore cleansing of the skin.
[su_button url="https://amzn.to/2luJf4F" target="blank" style="soft" background="#ee9a31″ color="#2f3841″ size="15″ center="yes" radius="0″]Check Price on Amazon[/su_button]