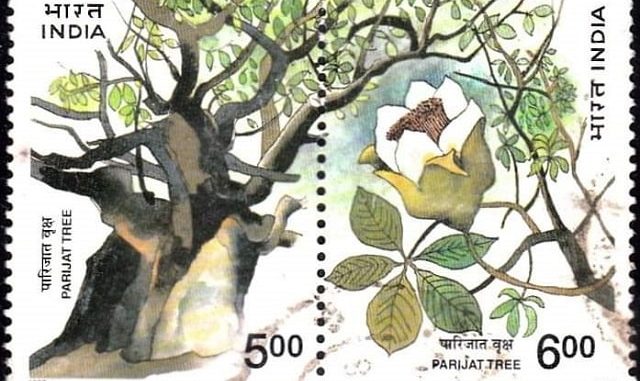 The leaves of Harsingar contains benzoic acid, fructose, glucose, carotene, amorphous resin, ascorbic acid, methyl salicylate, tannic acid, oleanolic acid, and flavanol glycosides.
Methyl salicylate act as a counterirritant by causing the skin to feel cool and then warm. They can be used to treat minor aches and pains of the muscles/joints as in the case of Arthritis.
It is still scientifically not proved about the efficacy of Parijat in Arthritis but still is proved that it has some chemicals like methyl salicylate to relieve from joint inflammation.
According to Ayurvedic Views
Parijat or Nyctanthes arbor tristis is mentioned in the Ayurvedic pharmacopeia for treatment of alopecia, sciatica, constipation and intestinal worms.
Ayurvedic properties of Parijat are Rasa– katu, tikta,
guna–ruksha,
virya–ushna
Tikta guna of the parijat is known to have a cooling effect. In arthritis, there is inflammation of the joints. If you apply the parijat leaf, root, flower decoctions on the inflamed joints, irritations, and temperature of the area decreases.
Arthella Ointment: Arthella Ointment is a proprietary ayurvedic medicine used in the treatment of rheumatic disorders. It is a potent anti-inflammatory and analgesic formulation.